Skip to Content
Painless Dental Care With Solea Laser
What do you think of when you think of getting dental treatments? For most people, anesthesia and noisy drills come to mind, but today, there is an alternative: the Solea Laser. Solea Laser can replace the drill in many soft and hard tissue procedures, as well as sinus surgeries. This revolutionary treatment is what anxious dental patients and anyone looking for a comfortable, relaxed experience in the chair have been waiting for. Community Roots Family Dentistry is proud to bring this technology to patients in Brecksville.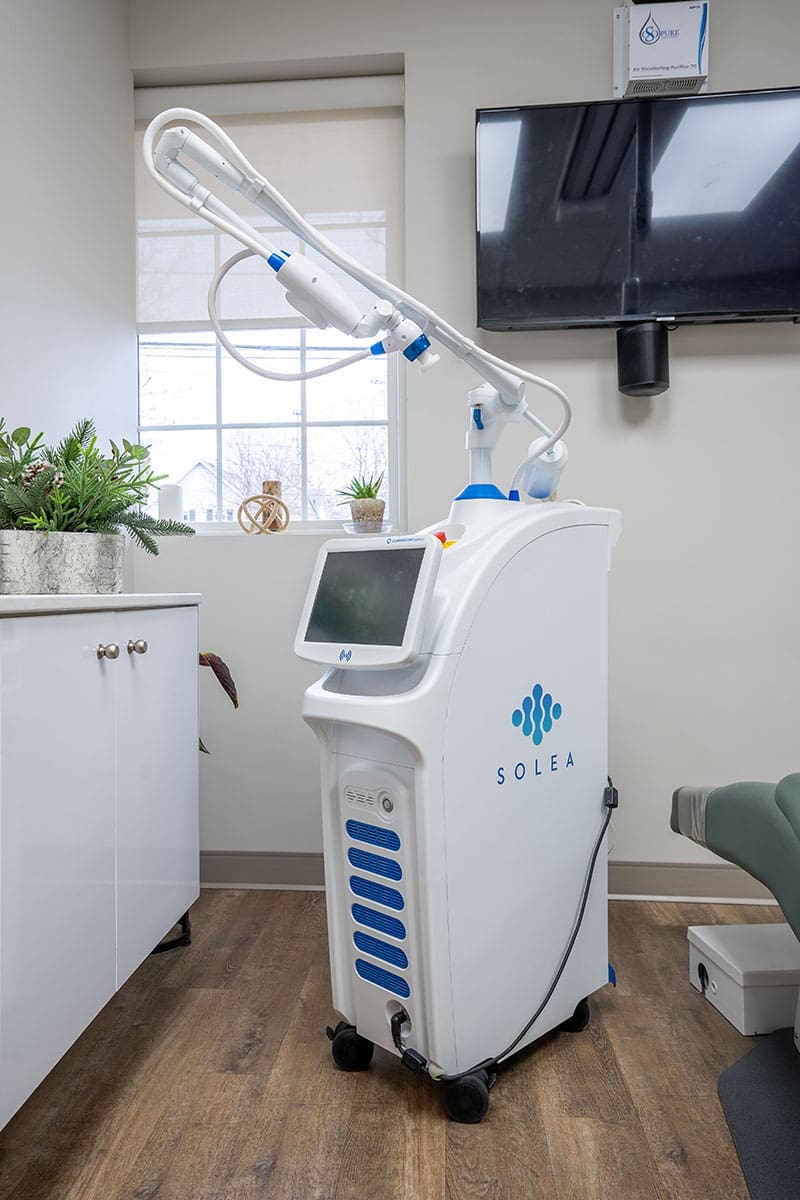 Solea Laser 101
Solea Laser is an FDA-approved CO2 laser that has become the top-selling laser dentistry tool on the market. It relies on unique wavelengths that are controlled by a complex, precise computer system. Your dentist controls the computer system software with variable-speed foot pedals that allow for complete customization of the treatment plan. Solea is sophisticated, yet simple to use—a win-win for dentists and patients alike. The Solea dental laser can be used for hard and soft tissue procedures, as well as sinus surgery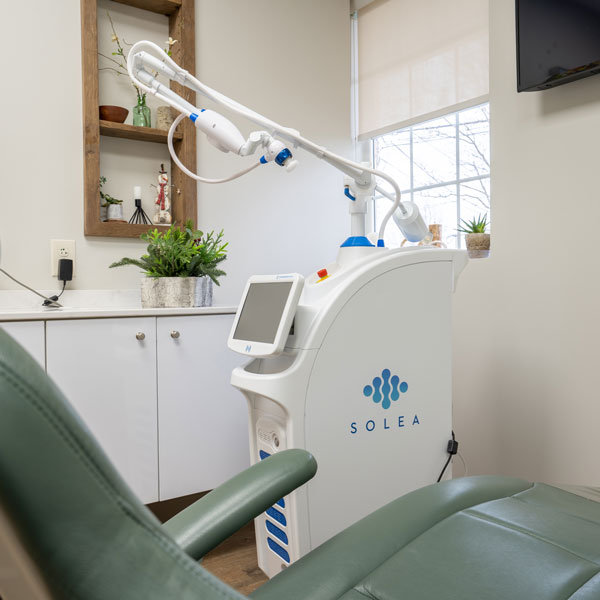 Multiple Treatments, One Laser
Because Solea Laser can be used for both hard and soft tissue and sinus surgeries, it has many applications in dentistry. We can use Solea to:
Treat cavities
Reshape gums
Remove ulcers and soft tissue lesions
Remove tissue for biopsy
Perform most restorative dental procedures
Perform labial or lingual frenectomies
Be sure to also ask your dentist about Solea Laser if you are a chronic snorer. The laser can tighten collagen fibers in soft palate tissue, which helps to keep the airways open and reduce vibrations in the tissue, so you snore less
Solea Laser Benefits
The Solea Laser offers a long list of benefits for patients. Some of the biggest advantages include:
Painless dental treatments with no shots. Most people who get treatment with the Solea Laser don't need local anesthesia for their procedures, which means no needles. There is also less heat and vibration generated by the laser than by drills used in traditional dental treatments, making the whole experience more comfortable.
Faster recovery time. Most patients experience minimal, if any, swelling and discomfort after Solea Laser treatment. Because there is little discomfort—and usually, no numbness because no anesthesia was necessary—most people can resume their usual activities right away.
Reduced risk of post-operative infections. Using lasers instead of scalpels during treatments means less bleeding and a much lower chance of complications and infections after the procedure.
Faster treatment times. Solea Laser dentistry allows typically lengthy procedures to be done in minutes. This means you can have multiple treatments performed in a single appointment—especially since those treatments are usually painless and don't require anesthesia.
The Solea Laser makes it easier, faster, and more comfortable to get the dental care you need. It is an ideal option for anyone who has been avoiding dental treatment because of anxiety, and it makes dental treatments more convenient and less disruptive for everyone.
Contact Community Roots Family & Implant Dentistry
Experience cutting-edge, non-invasive dentistry in Brecksville and the surrounding areas with the Solea Laser at Community Roots Family Dentistry. We're committed to bringing our patients the best possible dental care using the latest technologies. Schedule your appointment by visiting our website.
Request an Appointment Today