Skip to Content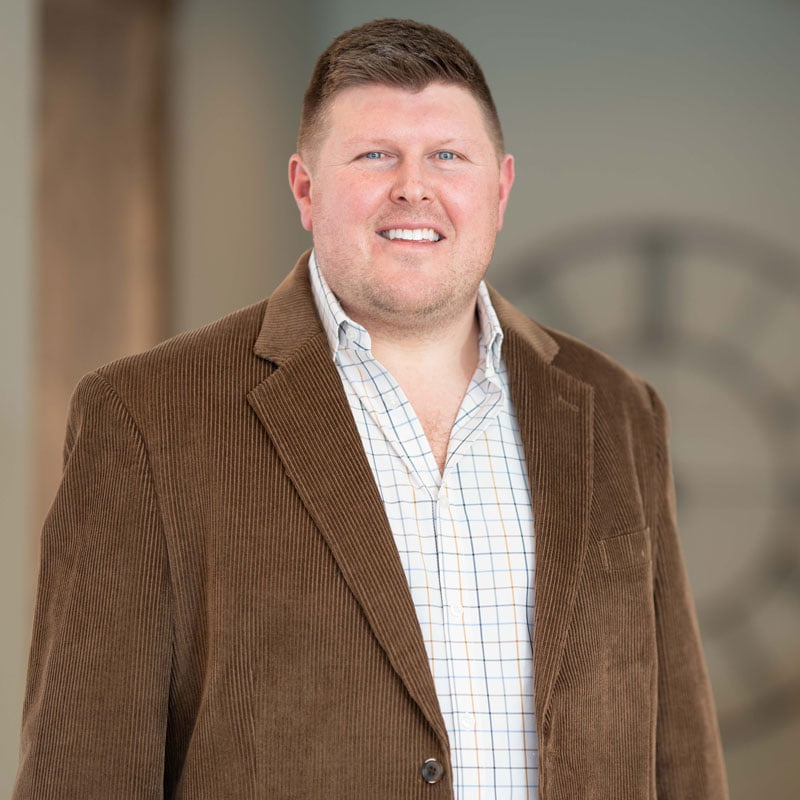 Dr. Timothy F. Pristas DDS
Dr. Timothy Pristas returned to his hometown of Brecksville in 2019 after spending time away during his wife's military service at Keesler Air Force Base. He and his wife, Dr. Leslie Pristas, the Director of Bariatric Surgery at St. Vincent Charity Medical Center in Cleveland, have three sons (Timothy, Benjamin, and William) who are the joys of their lives. After graduating from Ohio State University Dental School, Dr. Pristas completed a general dentistry residency at the Cleveland Clinic and continues to receive CE and training to refine his skills and knowledge in dental implants, sedation, rehabilitation, and cosmetics.
Dr. Pristas enjoys caring for those in his hometown community, taking special care and pride to ensure every interaction at Community Roots Family & Implant Dentistry will be a unique experience that will keep you and your family smiling for years to come. You can expect the very best in dental care and optimal health results with a touch of down-to-earth welcoming feeling with every visit.
His professional affiliations include:
Straumann Teeth Today
Solea Laser
Dental Ceramics Lab
The Cleveland Clinic
Miami Valley Hospital Sedation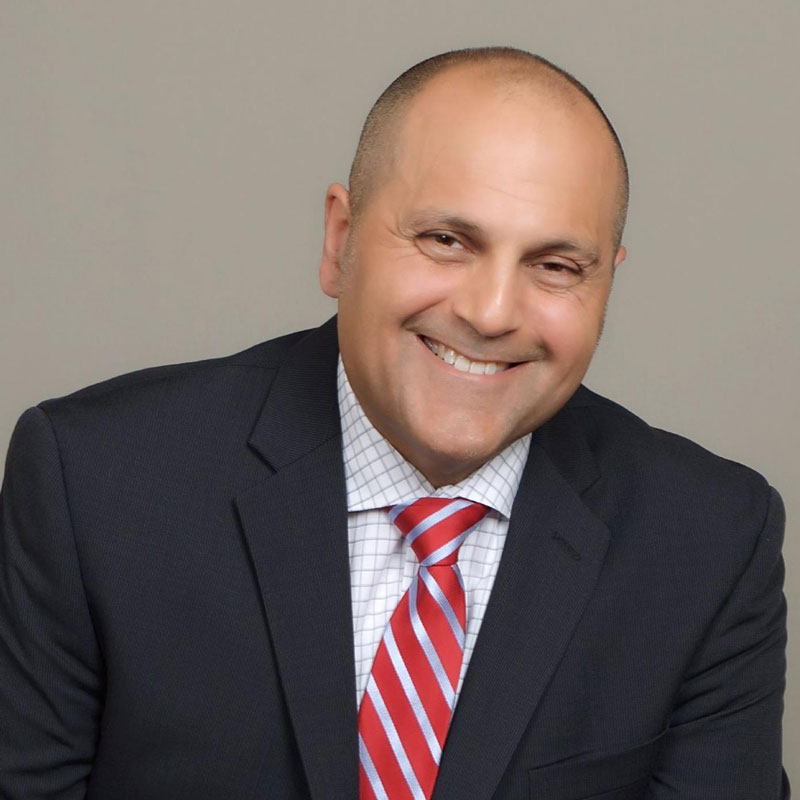 Dr. Daniel Haghighi
Dr. Haghighi graduated from CWRU School of Dentistry in 1990. After completing dental school, he completed a one-year general practice residency program at the University of Rochester Medical School.
He then returned to Cleveland to attend a two-year fellowship in geriatric dentistry and medicine at the University Hospitals of Cleveland. Dr. Haghighi maintained a medical staff appointment at St. John Medical Center from 1998-2021. He served as the Department Chair of Surgery from 2006-2008 and was a founding partner for Surgical Implants in 2014.
Dr. Haghighi has lectured extensively on the management of dental patients with complex medical histories and topics related to surgical and prosthetic dental implantology:
Edentulous and Dentate Ridge Expansion
Treatment Considerations and Protocols for Implant Therapy in the Esthetic Zone
Piezo-surgery applications in Dental Implant and General Oral Surgery Applications
Tissue Sparing Techniques for Dental Implant Surgery
Applications for PRF in Wound Healing and Grafting Procedures in Dentistry
Dr. Haghighi is married with two children. He and his family returned from the Northwest after 24 years to assist in the care of his father. Dr. Haghighi has a long list of adventure sports passions. He is a keen cyclist with a passion for backpacking, gravel, and mountain biking. He has climbed Mt. Denali three times, including a technical ascent of the Cassin Ridge, and numerous technical ascents in the Cascades, White Mountains, and Adirondacks. He enjoys backcountry snowboarding, ocean sea kayaking, and stand-up paddling. His wife is an avid runner and skier. Their son Garrett runs cross country, and their daughter Natalie plays lacrosse. They have just added a Husky mix puppy to the family named Sky.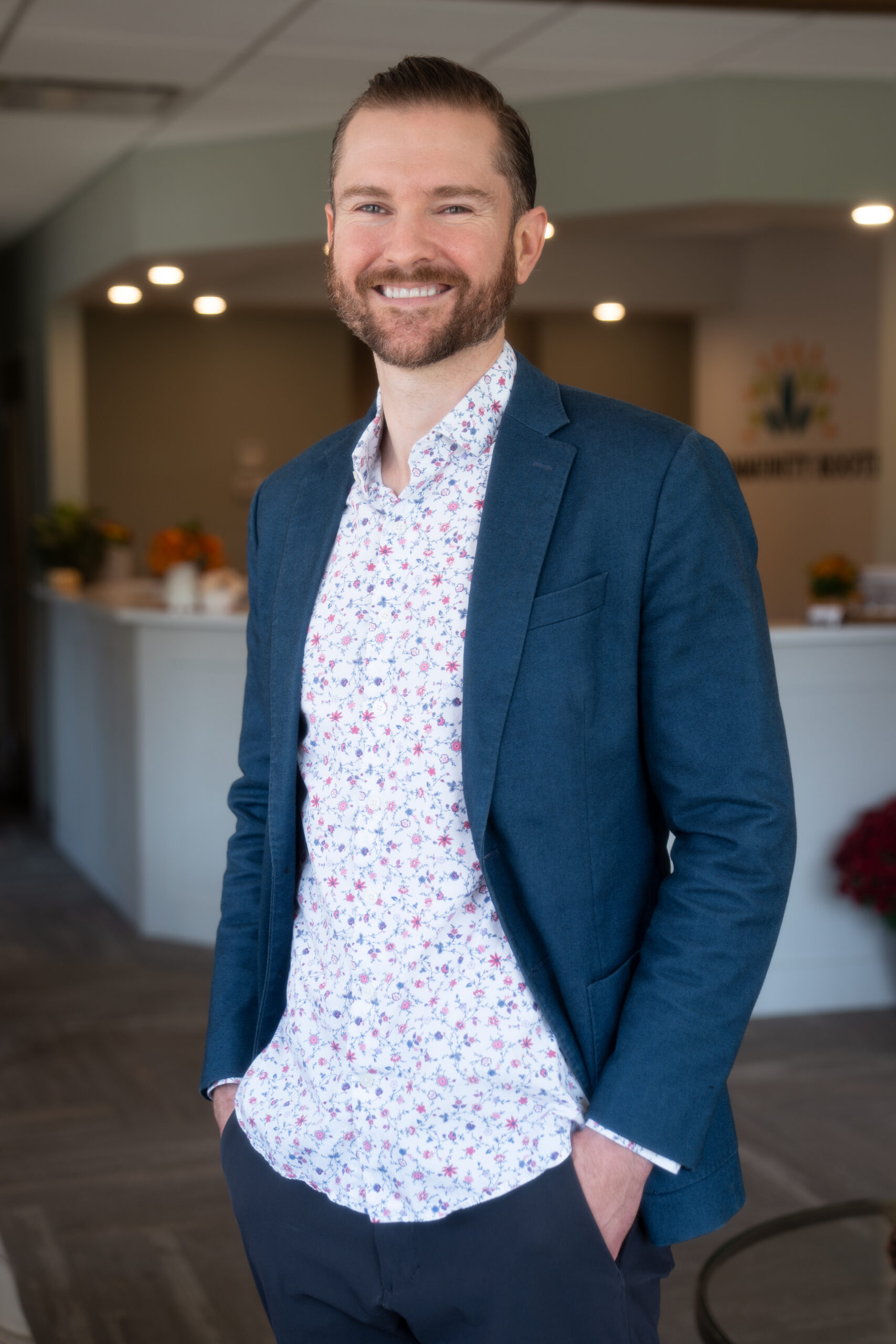 Dr. Matthew Shaughnessy
Dr. Shaughnessy grew up in Mokena, IL, and was one of the first members of his family to attend college. He earned a Biology and Chemistry degree from Case Western Reserve University, and his first job out of college was in scientific research at the Cleveland Clinic. That inspired him to go into the field of dentistry. When asked why he decided to become a dentist, Dr. Shaughnessy said,
"Empowering people to wholeheartedly live their best life absolutely fulfills me, and comprehensive dentistry allows me to express that in alignment with my passions and core values."
Dr. Shaughnessy's qualifications, skills, and areas of expertise include:
Mastership Award from the Academy of General Dentistry
Less than 2% of general dentists have achieved mastership through the AGD. AGD members are dedicated to continuing education, helping them stay up-to-date on the latest technology and best practices to provide you and your family with quicker, more efficient, more comfortable, and overall better care.
Biology and Chemistry degree from Case Western Reserve University
Academy of General Dentistry, MAGD (mastership)
DMD from Southern Illinois University (2015)
Oral Surgery, Implants, Endodontics, Prosthodontics
Airway, Sleep, TMD (TMJ & Sleep Therapy Residency), Orthodontics, IV Sedation License
In his spare time, Dr. Shaughnessy likes to hike the Metroparks, bike along the Towpath, take road trips with his family, and play sports. He enjoys an active lifestyle that centers around community, fitness, and continuous learning and growth. He travels quite a bit from NE Ohio to Chicago to visit family, as well as various locations throughout the country to continue his education, and foster relationships made throughout life's adventures. He is currently learning how to play the saxophone and pursuing music production in his limited free time.
Dr. Shaughnessy loves what he does for a living and has spent most of his life making sure he brings the best version of himself to every interaction he has. He believes in comfortable, thorough, individualized, relationship-driven A-Z dentistry, for the whole family and beyond, for a lifetime that spans generations.
Request an Appointment Today