Skip to Content
Fixed Full-Arch Restoration in Ohio
At Community Roots Family & Implant Dentistry, conveniently located in Brecksville, our community roots are really our top priority. For many years, we have been serving Brecksville and surrounding areas by providing comprehensive dental services at our high-tech, state-of-the-art facility, including All-on-4 treatment. The care and comfort of our community members are of utmost importance to us, and our dentists and hygienists are experienced and knowledgeable. For truly exceptional dental care, contact our team today at Community Roots Family & Implant Dentistry.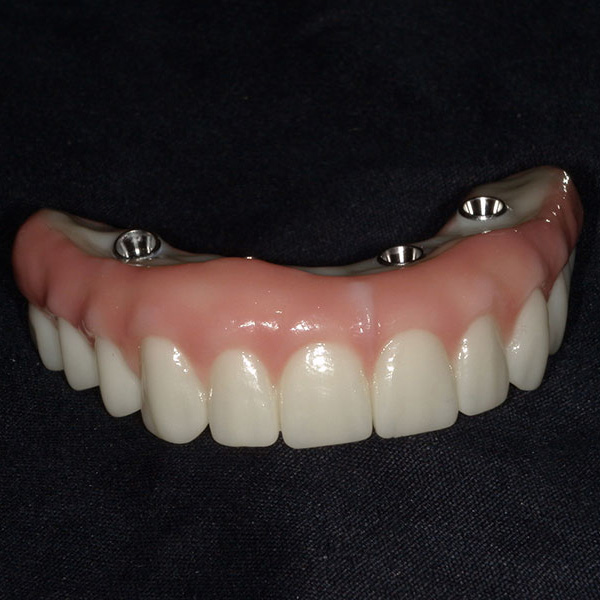 All-on-4 Full Arch Replacement
All-on-4 full arch replacement implant dentures are nothing short of life-changing. This revolutionary treatment provides an alternative to full dentures and delivers natural-looking results that you'll feel confident about showing off. With All-on-4 treatment best way to speak, smile, and chew naturally nor will you have to contend with dietary restrictions. With this restoration treatment from Community Roots Family & Implant Dentistry, you'll get a brand-new smile that is as healthy as it is beautiful.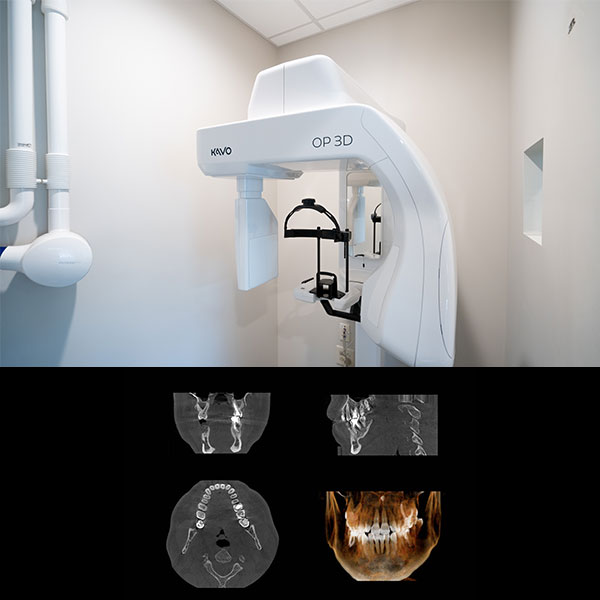 All-on-4 Treatment Basics
All-on-4 treatment offers full-arch replacement through the use of four implants. The treatment is much like traditional dental implants, but instead of using an implant for each tooth replacement, a full arch prosthesis is attached to strategically placed implants. As a result, you get the full-arch replacement that you get with dentures, but with a fixed restoration that functions like implants. This is an ideal treatment for anyone missing a substantial number of teeth or who needs to undergo tooth extractions along a full arch.
The Benefits of All-on-4 Dental Treatment
All-on-4 full arch replacement is a game-changer for many people. It benefits people with multiple missing teeth who either don't want to deal with traditional dentures or who are currently wearing traditional dentures and want an easier, faster solution.
All-on-4 implant benefits include:
They can be brushed and flossed like your normal teeth.
You do not have to follow a special diet, as you would with dentures.
There is no risk of them slipping when you speak.
They help your face to retain its structure.
Best of all, you'll feel confident in your smile again, so you can get back to living life to the fullest.
The All-on-4 Treatment Process
After we determine that All-on-4 is the right treatment for you, your dentist will take digital Impressions and measurements that will be used to create your prosthesis. Once your prosthesis is ready, you will have your All-on-4 procedure. At this time, remove the remaining unhealthy teeth in your arch to glutamate disease. After this process, your dentist will place four to six dental implants under your gum, allowing the top of the posts to remain above the gumline. With the in place, your dentist will attach an abutment to each one. An abutment is a structure that connects the and the full prosthetic arch. After checking your bite and ensuring that everything looks and feels comfortable, the All-on-4 full arch replacement will be permanently secured. The entire process can be completed in one day.
Schedule a Consultation for Full Arch Replacement
If you feel that full arch replacement with All-on-4 dental implants could be the solution for you, or if you have any questions about All-on-4 treatment, contact us today. Your new smile could be a phone call away. Schedule call to verbally discuss the process or schedule a consultation at Community Roots Family & Implant Dentistry.
Request an Appointment Today