Skip to Content
Dental Implant Center in Ohio
Experience Revolutionary Dental Implant Care
As our name implies, Community Roots Family & Implant Dentistry is deeply involved in our community here in Ohio. Our high-tech and state-of-the-art facility is conveniently located in Brecksville. We are proud to provide comprehensive dental services to patients in the area, as we've been doing for many years. Patient care and comfort is one of our top priorities, which is why our dentists and hygienists are some of the most knowledgeable in the area. For truly revolutionary dental care, contact our team today at Community Roots Family & Implant Dentistry.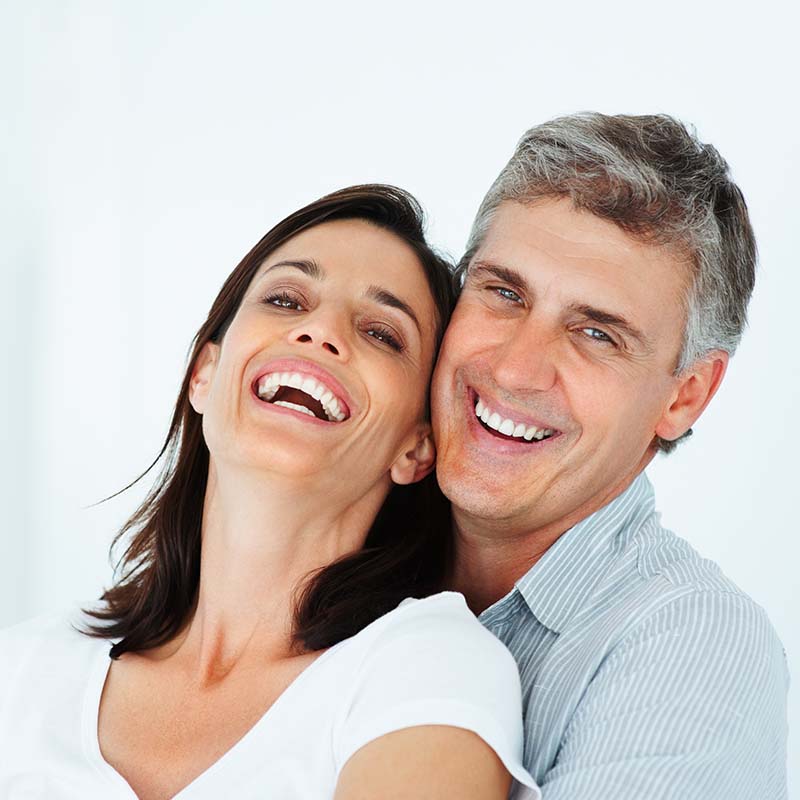 Dental Implants Will Revitalize Your Smile
Dental implants are a great solution to many dental problems. Community Roots Family & Implant Dentistry offers personalized dental implants in Brecksville, Ohio, and the surrounding area. How does this process work? When we use a dental implant for a single tooth replacement, we create a custom-sculpted implant that matches your surrounding teeth.
For more elaborate dental implants, we can perform an All-on-4 treatment, which is a fixed, full-arch restoration to restore your full smile. Implants can also be used to provide denture support, and our Solea lasers can even help you quit snoring.
Dr. Timothy Pristas is highly experienced with revitalizing smiles with dental implants. Our dental team is made up of individuals at the top of their respective fields. We utilize only globally leading dental implants that provide predictable, long-lasting results and long-term oral support. When you come to our practice, you know you're getting the best care available.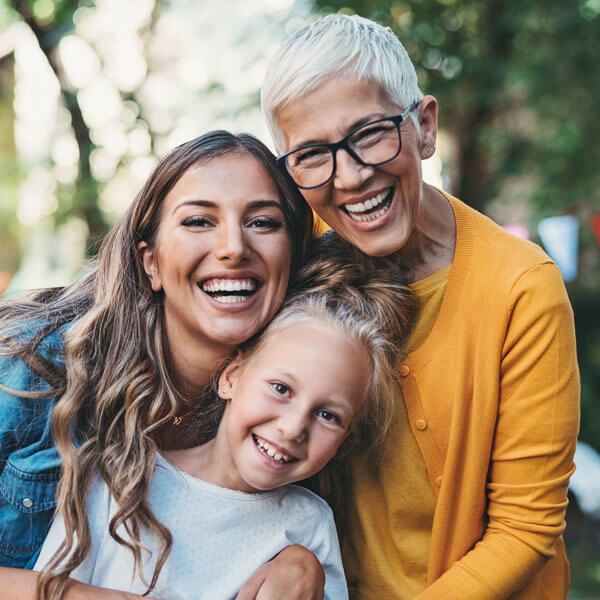 All-On-4 Treatment – Fixed Full-Arch Restoration
If you have suffered extensive tooth loss or severe damage, consider the All-on-4 treatment option. As dental restoration specialists, we are trained and experienced with the All-on-4 implant method, which completely replaces every tooth along the jawline. All-on-4 is a fixed, full-arch restoration treatment utilizing a ceramic dental bridge permanently fixed and supported by four dental implants along the jawline. Once the treatment is completed, patients can enjoy a set of teeth that look and function just as well as natural teeth. Get in touch with our office for a consultation to see if All-on-4 treatment is right for you.
What Is a Dental Implant?
Your normal tooth consists of two parts: the crown above the gum line and the root below the gum line. When replacing your tooth with a dental implant, we recreate both parts of the tooth. First, we replace the root with a titanium implant into the jawbone. Once we have placed the implant, you will undergo a healing period to allow the implant to properly fuse with your jawbone.
Once the implant has been given time to heal, we will proceed with placing the custom crown or bridge to complete your restored smile. Once placed, the implant is as permanent as the rest of your original teeth, and no one will know the difference. Dental implants are one of the most predictable and long-lasting procedures performed in dentistry. Here at Community Roots Family & Implant Dentistry, we have decades of combined experience performing dental implant procedures with exceptionally consistent results.
If you think that dental implants could be a good option for you, give us a call at Community Roots Family & Implant Dentistry to set up an appointment.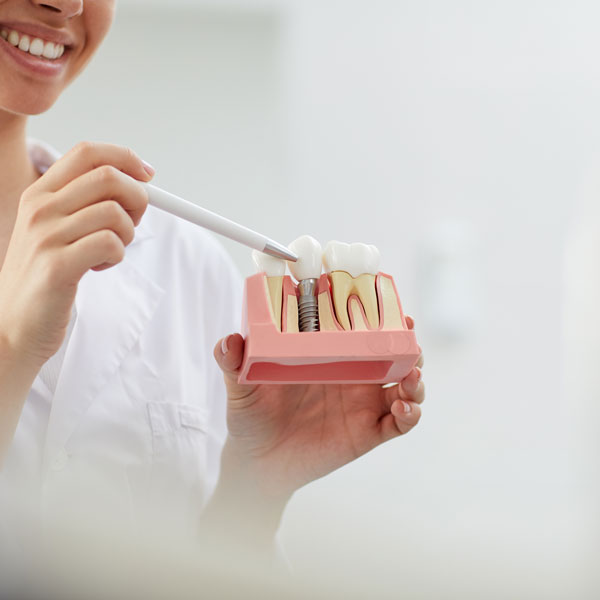 Benefits of Dental Implants
Dental implants offer many benefits, including:
Improved aesthetics
Feel confident
Gain self-esteem boost
More comfort chewing food
Increased nutrient absorption
Improved digestion
Better maintained nutritional health
Never slip out of place or move like dentures
Long-term/permanent solution
Improved jaw health
Stop jaw deterioration
The best thing about dental implants is that they are a long-lasting solution. If you take proper care of your implants, they will last a lifetime.
Request a Dental Implant Appointment Today
For exceptional service and dental care, contact our friendly team at Community Roots Family & Implant Dentistry. We provide general dentistry, pediatric dentistry, dental implants, and sedation dentistry.  Contact us or request an appointment today!
Request an Appointment Today