Skip to Content
Community Roots Family & Implant Dentistry's Patient-Centric Care
At Community Roots Family & Implant Dentistry, ensuring our patients' health and comfort is a responsibility we take seriously. From the moment you walk through the door, our staff strives to provide a patient-centric approach focused on greeting you warmly and addressing your oral healthcare concerns. As a general dentistry services provider for Brecksville, Ohio, and surrounding areas, we see patients of all ages at our dental practice. Whether you're here for your child's first dental visit or routine preventive care, you can expect exceptional patient care. You're our number one priority. Please contact us today to schedule your next dental appointment. We welcome new patients from the Greater Cleveland Area, including Broadview Heights, Independence, Sagamore Hills, Seven Hills, Richfield, Bath, and North Royalton.
What Is General Dentistry? What Services Do You Offer?
General dentistry services include everything from routine exams and oral cancer screenings to teeth whitening, fillings for cavities, root canal treatments, and dental implants. A dentist's primary goal is to help you maintain your natural teeth for as long as possible. Although tooth decay is an inevitability for many patients, there are plenty of options available to restore your oral health. Some of the general dentistry services we offer at our Brecksville, OH practice include:
Cosmetic Dentistry
Our dentists provide cosmetic dentistry procedures to help patients achieve brighter smiles. White fillings, teeth whitening, root canal treatments, and veneers are all offered in-office.
Dental Implants
Are you worried about missing teeth? Dental implants are a natural-looking, permanent solution preferred by many of our patients. Dental implants can last a lifetime with proper care!
Dentures
If you're not a suitable candidate for dental implants, we also offer full and partial dentures to replace missing or severely decayed teeth. Restore your confidence today with a consultation.
Bridges & Crowns
Dental bridges and crowns replace missing teeth. Crowns are caps placed over your decayed or damaged teeth. Bridges are often necessary to secure multiple crowns and offer support.
Veneers & Crowns
Dental crowns and veneers are an excellent restorative option for patients with gaps or chipped teeth. Veneers are thin covers shaped to fit your teeth for a natural-looking solution.
Sedation Dentistry
You needn't feel anxious about visiting Community Roots Family & Implant Dentistry. Our office offers several sedation dentistry services, including oral, intravenous (IV), and nitrous oxide sedation, to ensure your comfort during procedures.
Preventive Care
Good oral hygiene is essential to good oral health. Our preventive care procedures include oral exams, dental cleanings, X-rays, fluoride treatments, dental sealants, and scaling/root planning.
Root Canal Treatment
Sometimes a severe tooth infection requires a procedure known as a root canal. During a root canal, our dentists remove the pulp from an infected tooth to save it from being extracted.
Oral Cancer Screenings
Because early detection is crucial for cancer diagnosis and treatment, we include oral cancer screenings with our routine exam and cleaning services.
Why Choose Community Roots Family & Implant Dentistry?
If you're looking for general dentistry near Brecksville or the Greater Cleveland Area, you can't go wrong with a visit to Community Roots Family & Implant Dentistry. Here are a few reasons you can feel confident about the dental care you'll receive at our family dental practice:
World-Class Dental Care
We cannot stress enough how focused we are on providing high-quality care for our patients. Our office is equipped with state-of-the-art equipment, and our team stays at the forefront of emerging treatment options to present you with the most up-to-date information possible. We're proud to surpass all safety guidelines established by the Centers for Disease Control and Prevention (CDC) and the Occupational Safety and Health Administration (OSHA).
Experienced Dentists
Our dentists, Dr. Timothy Pristas, and Dr. Mark Kozlowski have many years of experience in implant, cosmetic, and comprehensive dentistry. Patients enjoy their pleasant chairside manner, evidenced in our exceptional patient testimonials. Ongoing Patient Education: We know our patients often have questions about their dental care options. We strive to provide ongoing patient education to ensure healthy smiles for life.
Our Preventative Care
We make sure that you receive the highest level of service and that our dental work is of the highest quality. To help you maintain great oral health, this level of quality needs to extend into your personal oral hygiene routine. We can help you establish a dental hygiene routine that will keep your teeth healthy and white. If you have any questions about your current hygiene plan, please ask us.
Your teeth are not the only important part of your mouth. Your gums are essential to oral hygiene as well. We can provide periodontal cleanings and treatment or refer you to one of our recommended specialists.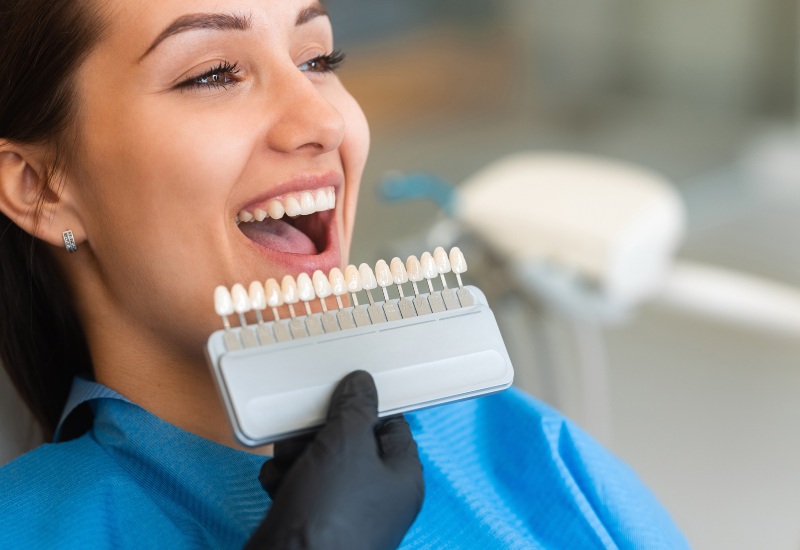 Oral Cancer Screenings
Oral cancer screenings are a very important part of every dental visit for the patient. With the advances in modern technology, we are now able to detect a developing issue much earlier in its evolution. Early detection is essential to treating any issue that may arise and could be the difference in stopping the problem before it becomes irreversible.
The oral cancer screening is often completed with an ultraviolet light or a similar device that allows us to view issues that can't always be detected by the human eye under normal conditions.
Certain lifestyle choices can significantly impact the health of tissues and the overall health of the mouth. Heavy drinking, smoking, and chewing tobacco are all negative contributors to your oral health. If you partake in any of these, you should be having regular screenings when you visit the dentist.
Scaling and Root Planning
Scaling and Root Planning, also known as deep cleaning, is a non-surgical treatment usually performed during the early stages of periodontal (gum) disease. This procedure removes plaque and tartar accumulation around and beneath the patient's gumline. During the scaling process, the dental hygienist will clean and remove all deposits above and below the gum line.
After scaling, your dental hygienist will use special instruments to conduct the root planning procedure. This procedure reaches deeper to smoothen rough root surfaces and remove bacterial toxins. It reduces pocket depths and reattaches your gums to your teeth. If you need gum disease treatment with scaling and root planing, contact our clinic today.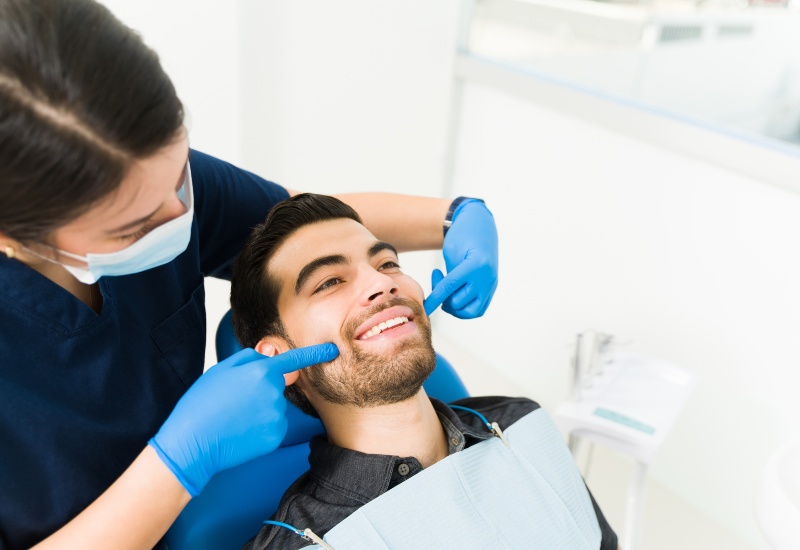 Our Preventive Care/Hygiene Procedures
Routine oral exams, cleanings, X-rays, digital radiographs, 3D cone beams, intra-oral photos, and transillumination in caries detection
Inspection of existing restorations
Dental sealants and fluoride treatments
Good oral hygiene education, such as proper brushing and flossing methods
Request an Appointment Today