Skip to Content
Leave Us a Review
I called hoping that they could see me for my toothache even though I had never been there before and they were extremely helpful and got me an appointment right away. The entire staff was very welcoming and made me feel comfortable. I seen Dr. Dan and he was the absolute best. I am so happy with everything they did for me and happy to become one of their newest patients.
A very good experience! Dr. Pristas took a lot of time to diagnose, treatment plan and explain everything to me. Sarah cleaned my teeth and was very thorough, explaining everything as she did it. The office is beautiful and very high tech. The staff is very friendly and helpful. Everyone in this office is very professional! It's a great place for dental care and I highly recommend it!
This is my 2nd time for a cleaning at Community Roots. The Staff is friendly, prompt, appreciative and personable. I enjoy seeing them and they are very genuine. They do their very best to provide a quality service and make their clients comfortable.
It's worth every penny.
They all are so friendly from reception until you are in the dental chair then you have a wonderful dentist and Dr. Dan! If you have any nerves about sitting in the dental chair, please try this practice. They are so gentle and kind!
The staff is great! Very welcoming and clean office. Amalie and Tim are so kind and caring. They explain everything in detail and provided a great experience. Would highly recommend.
Cleanest, kindest, and most informative practice our family has ever experienced! So grateful for Community Roots and their always professional and expert care! Highly recommended!
Yesterday was my first appointment at this office. Waiting room was very comfortable and inviting. Every part of the staff were friendly and accommodating. I was completely comfortable there. Dr. Daniel was very supportive and kind. He sat down and explained everything in a way I could understand. I am definitely looking forward to being a client at this office. I truly can't say enough kind words about my whole experience!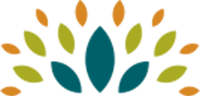 When our dentist retired, we were faced with the challenge of finding the same excellent care we were used to. We tried two other dental offices and were very dissatisfied with the services received. With Community Roots Family & Implant Dentistry, we immediately felt that connection and reassurance. The level of care and extreme time that is taken to ensure our fillings and crowns are not only perfect, but feel well too is simply wonderful. With Dr. Kozlowski and staff, we feel like family and that's exactly what we were searching for.
Community Roots Family & Implant Dentistry always makes me feel like I am the only patient when I am there. The staff is friendly, knowledgeable and extremely helpful. I also appreciate the doctors focusing solely on exactly what I need and am always happy with the end results.
I couldn't be happier with the dental care and attention I receive from Community Roots Family & Implant Dentistry. I especially like that everything is explained to me prior to treatments and compared to other dental practices I have been to, the staff and dentists are more friendly and personable which provides better experience with every visit.
The staff at Community Roots Family & Implant Dentistry are super helpful and friendly. I am especially pleased with the fact that Dr. Kozlowski speaks Polish and can explain various basic options to my aunt and uncle. Language was an important factor for us, and the fact that care is taken and all details are covered with each treatment is a nice bonus.
I came to Community Roots Family & Implant Dentistry for a 2nd opinion. My concerns were addressed promptly and resolved to my satisfaction. Best of all, I can tell the care at this office is genuine as I am never upsold for nonsensical treatments. This has provided an unending trust for all my dental care needs.
Request an Appointment Today