Skip to Content
COVID-19 Updates – Community Roots Family & Implant Dentistry
Community Roots Family & Implant Dentistry is open and taking appointments for dental services, including routine cleanings and emergency dental care services.
In the early months of 2020, when COVID-19 first struck the U.S., it was recommended by the Centers for Medicare & Medicaid Services (CMS) to delay non-essential dental procedures to avoid the spreading of the novel virus. However, now that living with this pandemic has become the new normal for us, it's time to revisit your dental care needs while taking all necessary precautions.
Our Office Safety Precautions
You protect yourself and your loved ones by wearing masks and maintaining 6 feet of distance from others, but what steps are Community Roots Family & Implant Dentistry taking to ensure the health and safety of our patients and staff? Our office has always followed the strict OSHA-mandated protocols to maintain a clean and sterile environment. When visiting our office, you'll notice we are optimized to operate hands-free in the operatories. In other words, our sterilization area, all trash cans, and all sinks can operate with the push of a foot pedal or pressing your knee against a button. In addition to these, the below precautions and protocols are enforced:
Health Screening:
Mandatory temperature checks for staff daily.
Mandatory temperature checks for each patient upon entry into the building. If a fever or other symptoms of COVID-19 are detected we will ask that the appointment be rescheduled.
Patients are asked COVID-19 screening questions prior to all visits in accordance with CDC and American Dental Association recommended guidelines.
Masks and Social Distancing:
Our staff is always required to wear masks.
Prior to each appointment, we ask patients to arrive wearing a mask, which can be removed once seated in the dentist's chair.

If a patient does not have a mask, or forgot to bring one, one will be provided.

Patients are asked to wait in their vehicle until we bring them into the office, limiting one patient (per provider) in the office at any time.
To eliminate cross-traffic, we are utilizing 3 entrance points for patients.
Limit waiting room access, enforce social distancing when in use. Chairs and touchpoints wiped down between uses.
Clean, Pure Air
We have installed Oso-Pure air filtration, which cleans all the air and cycles the entire office every 15 minutes.
Strict Sterilization Procedures
The CDC states that all body fluids, including body fluids in airborne droplets from sneezing or coughing, are to be treated as infectious as some patients may be asymptomatically carrying blood-borne infections or are simply unaware that they are infected. We base our infection control procedures on this requirement.

Patients are asked to rinse with hydrogen peroxide/water mix at the beginning of their appointment.
Protective Equipment (PPE) is required to be used in our office. This includes face shields, masks, gloves, and gowns which are designed to ensure that no body fluids can be passed between staff and patients.
We follow strict surface sterilization procedures to clean and disinfect all surfaces between each patient.
Dental instruments are cleaned and heat sterilized after each use.
Frequent Cleaning and Disinfecting of Common Areas
Keeping our office clean and disinfected has always been a top priority for Community Roots Family & Implant Dentistry. However, as a result of COVID-19, we have taken added precautions in the common areas.

We clean and disinfect lobby surfaces and patient restrooms every hour. This includes a thorough wipe-down of all hard surfaces, such as door handles, doorknobs, tables, chairs and front office counters.
All magazines and pamphlets have been removed.
Installed hand sanitizers at every entrance, every door, and in every operatory
Our goal is to make our patients and staff feel secure in the knowledge that we are doing everything possible to protect your health and safety.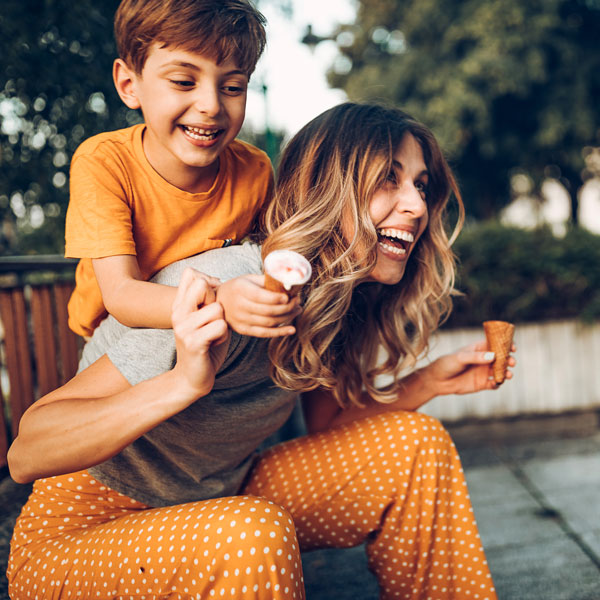 The Importance of Oral Health During a Pandemic
It is very important for your overall oral health that you continue going to the dentist regularly for preventative care and routine dental cleanings (unless you have known health risks, which we advise only coming in for dental emergencies at this time). Fortunately, it is possible to maintain a healthy mouth with confidence that Community Roots Family & Implant Dentistry is making every effort to keep our staff and patients safe.
Alternatively, for those that choose to postpone routine dental cleanings during the current situation, dental emergencies could arise. You may be asking yourself what is considered a dental emergency? Below are just a few scenarios in which you should call a dentist for a same-day emergency visit:
Painful toothaches that persist and do not go away after taking an over-the-counter pain reliever.
Bleeding uncontrollably from the mouth.
Chipped, cracked, or knocked-out tooth/teeth.
Dental crowns or fillings that are broken or lost.
Swelling, pain, or other signs of a tooth infection or abscess.
It is unfortunate that the coronavirus has postponed dental care for many patients, but Community Roots Family & Implant Dentistry is here to help get you and your family back on track for a healthy mouth. For any additional questions, contact our friendly and helpful staff today, or request an appointment online now!
For more information on coronavirus, visit cdc.gov and coronavirus.gov.
Request an Appointment Today