Skip to Content
General Hygiene Cleanings
Achieve a Healthy Smile with Community Roots Family & Implant Dentistry
Regular brushing and flossing are excellent ways to keep your teeth healthy and strong. However, to get the deep clean your teeth need to eliminate plaque and prevent cavities, tooth, and gum disease, there is no better solution than regular dental checkups. At Community Roots Family & Implant Dentistry in Brecksville, OH, our dental cleanings help our patients optimize their smiles and maintain excellent oral hygiene for life. By seeing you at least twice a year for cleanings, we can assess the condition of your teeth, recommend any additional dental work, and improve your smile overall. Contact us today to schedule your next appointment with us.
Why Do I Need Dental Checkups?
Many of our patients don't fully understand the benefits of regular visits to our office for teeth cleanings. They follow the recommended "twice a day" rules for brushing and flossing and think that is enough. However, coming in for professional cleanings offers many additional benefits that go deeper and do more to enhance your smile:
Thorough Examinations: Our fully trained dental professionals do not just clean your teeth. They use their extensive training to examine every single one for any signs of decay, tartar build-up, recidivism in your gums, or other conditions. By catching any of these issues early, they can make helpful recommendations about next steps or even fix them right there during your visit.
Deeper Cleanings: Specially designed dental tools go where average toothbrushes and floss cannot. They have the power to eradicate short and long-term tartar build-up in hard to reach spaces and prevent more severe decay and even tooth loss from taking place.
Dental Work Referrals: When you come in for a cleaning, our dentists can predict what will happen with your teeth. This can range from crowding that may require wisdom tooth removal to crooked teeth straightening that may necessitate braces. Our certified dental experts know the telltale signs and can give you their professional opinion for optimal oral health.
What to Expect During Your Dental Checkup
During your visit to Community Roots Dentistry, there are generally two phases you will experience throughout your dental hygiene cleaning:
Dental Checkup: During this phase of your checkup, our dental experts will check your teeth for cavities. This could include taking x-rays to check for decay and voids between your teeth. We also check for plaque and tartar on your teeth and the condition of your gums. When you have healthy gums, the spaces between gums and teeth will be shallow. We use specialized tools to check for deeper recesses in your gums, which can indicate the beginnings of gum disease.
Teeth Cleaning: The second phase of the checkup is teeth cleaning. Using specialized dental tools and professional techniques, we scrape plaque and tartar from your teeth. Plaque is a sticky, clear film of bacteria that can harden into tartar and cause oral diseases. Tartar cannot be removed simply by brushing and flossing alone. You must come in to see us so we can remove it for you. Once the plaque and tartar are removed, a member of our dental staff will floss your teeth and polish them to remove any surface stains.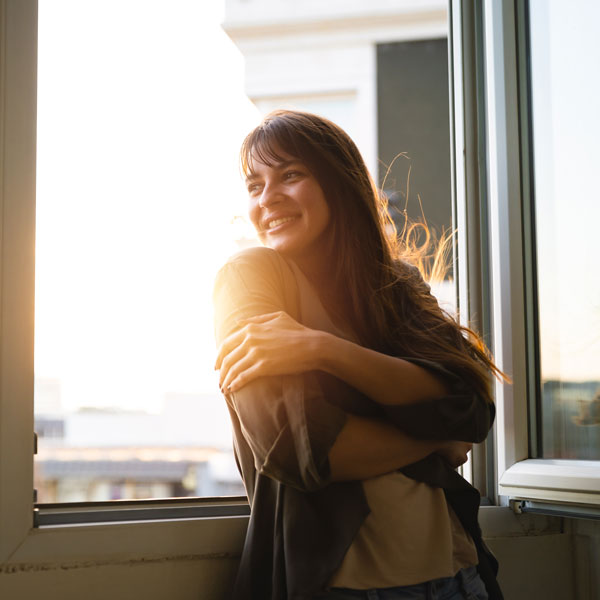 COVID-19, Safety & OSHA-Compliance
Community Roots Family & Implant Dentistry is open and taking new patients during COVID-19. Because living with the virus and the pandemic is becoming the new normal, we take every precaution to keep all our patients and staff safe, healthy, and compliant with OSHA protocols. We accomplish this by taking several proactive steps to clean and sterilize our tools, office, and waiting room, including:
Mandatory Health Screenings for Patients & Staff
Masks And Social Distancing
Running Clean, Pure Air Through Oso-Pure Air Filtration
Strict Sterilization Procedures
Frequent Cleaning and Disinfecting Common Areas
For the cleanest bill of oral health, you should visit the dentist for a standard cleaning at least twice a year. At Community Roots Family & Implant Dentistry, we will help dramatically enhance your healthy smile's bright shine using the most effective, modern techniques and tools available. Contact us today to schedule your next appointment, and let us give you the ideal dental experience you deserve.
Attractive Financing Options
Community Roots Dentistry strives to make your visit to us as easy as possible. That is why we accept most major forms of health insurance and offer attractive financing options. Our practice also submits all insurance forms for you, so you recover the most value from your dental benefits. We can help you work out payment plans and payment schedules for more extensive dental treatments and accept all forms of individual payment as well, including credit cards, checks, and cash. Contact us for more information about financing.
Request an Appointment Today